salam
heee. selamat hari lahir sayangg ;) sudah 26 years old yeaa. HAHA ;P takpe. still berjiwa muda okayy ;P (amek ati je) haahahhaha.untung couple muda neh. hahaha wekk!! :P so may god bless you, dimurahkan rezeki serta achieve ape yg diimpikan ;) amiinnnn.....
so on your birthday actually da buat mcm2 planning taw. elok2 rapi disusun plan A, dummm tetiba ta bole buat so ke plan B. tetibe ta jmpe pulak tetibe muncul plan C. harung jelaa. haha
plan A shud be like this, rabu malam kumpul ramai2 kt dataran nilai with housemate then buat suprise kat dea. siap dgn pizza n kfc sume mkn sama2. rancang nye laa. TETAPI gagal sebab ade test listening. HAHA adehhh.so rabu mmg taleh kacau da.
PLAN B
so tuka ke plan B yg tetibe muncul. just me alone kelua ngn dea. na buat suprise sendiri kat dea. na prepare kek lilin n gift semua. tetibe ptg selasa tu terTIDO. HAHA bagus! so telupa na kelua beli kek . baru na syok2 ade kek en. tp ta dpt jgk.zzzzzzzzz -.-"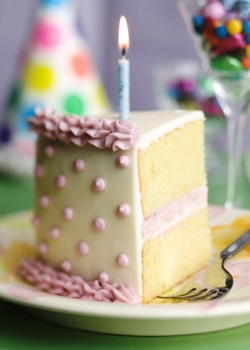 PLAN C
HAHA, tetibe je ade backup plan C ;P lawakk. da agak2 tade kek tu. hampa laa sikit but tryy jgk suprise kan dea. lepas setel kan invitation card tu. lebih kol 12 laa abes. mase tu da 23 march da. tgk kt fb dea peno org wish. hahah aku je ta wish2. dea pun cm senyap je so aku pun buat tataw laa. hehe nakal en. then lepas setel sume tu dlm kol 1 lebih lepak kt kfc. makan2. aku hurung laa kat sebesar besaar alam tu. then mase dea baru lepas order mknn n ajak mkn. aku tnjuk kat tu kat dea n aku SUKA sangat muka dea time tuh.. aduhh comel :) heheh cam tekejut kot. then dea pehati n ckp thanks sume. pastu aku amek lg sumtin dllm beg aku. aku bg kat dea, tak seberapa pun just dea sgt2 lagi terharu. hahahha! comel siyess! senyuman dea.malu2.dea kate first time clebrate kat tmpt camneh. hehe then belek2 gift tu pastu senyum lagi. hehe ee sweet je muka dea time tu. heee i love you sayangg. u're my everything. my love too you is important. sayangg kamu muzh :) happy birthday yeaa honeyy.